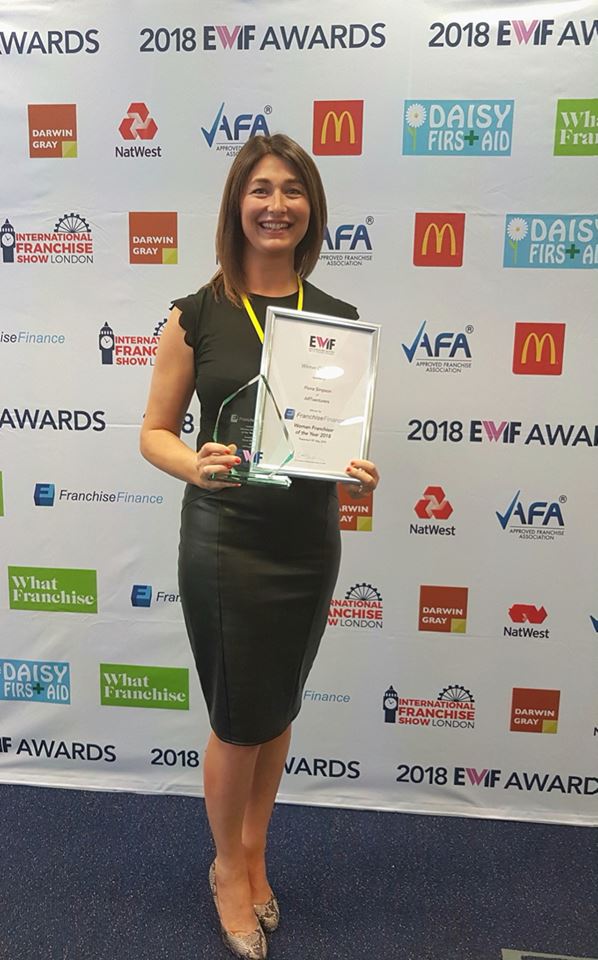 Amazing news for the ARTventurers Team this week when our Founder and MD Fiona Simpson was crowned Woman Franchisor of the Year 2018 in the EWIF Awards (Encouraging Women into Franchising) 2018
Every year EWIF holds an annual award ceremony designed to bring together the best women in the franchising industry to celebrate their successes. EWIF's 2018 Awards brought together over 150 franchise professionals to celebrate women in franchising. As it was their 10th anniversary year this was a celebration not to be missed by the franchise industry – a true celebration of women and their place in the world of business!
Fiona and the whole of the ARTventurers Team were thrilled and very proud when she was announced as Woman Franchisor of the Year 2018 – recognising the dedication, hard work and commitment that goes into supporting our growing team of ARTventurers franchisees and ensuring that ARTventurers continues to grow and develop as a flexible, innovative and creative brand with family friendly policies at it's very core.
To find out more about ARTventurers award winning franchise packages click HERE.
You can also read about Fiona's personal franchising story here