Starting a new business can be scary, lonely and it can be daunting. And that's why so many many people looking to launch a business delivering classes for babies and children join a franchise just like ours here at ARTventurers, where we deliver award-winning art classes for babies, toddlers and children. Here's ten great reasons why starting a baby and toddler business with the ARTventurers franchise team could be your best move in 2019, from our founder and MD Fiona who was named Woman Franchisor of the Year 2018 and who is a Forbes senior contributor, writing for Forbes about issues relating to franchising and her own franchise journey :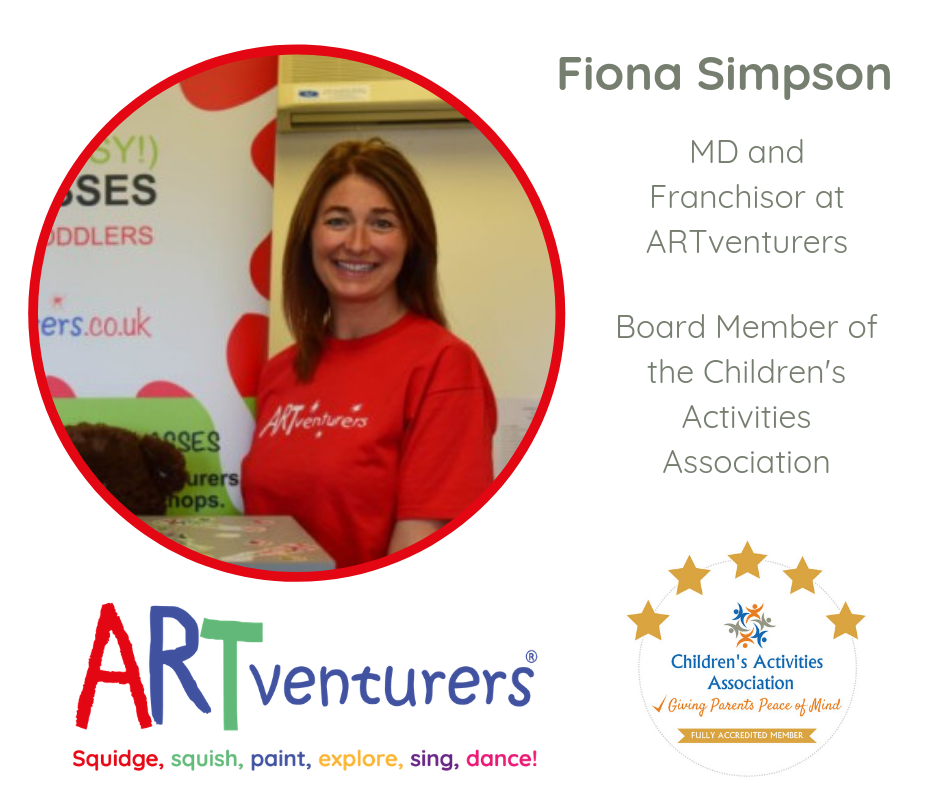 It's flexible and family-friendly.
We know that the majority of our franchisees join us as parents, looking to build a business around family life. As a mum of two myself, I started the business in order to make sure I could do the school runs every day and work around my own two ARTventurers in the school holidays (you can read my own story here ). Our franchise model is flexible – we support our franchisees to build a business that suits THEM, not the other way round!It's rewarding
2. You have the opportunity to develop a number of different income streams
Being an art-based business brings unrivalled opportunities to develop different income streams for our franchisees. And that means more earning potential from your business!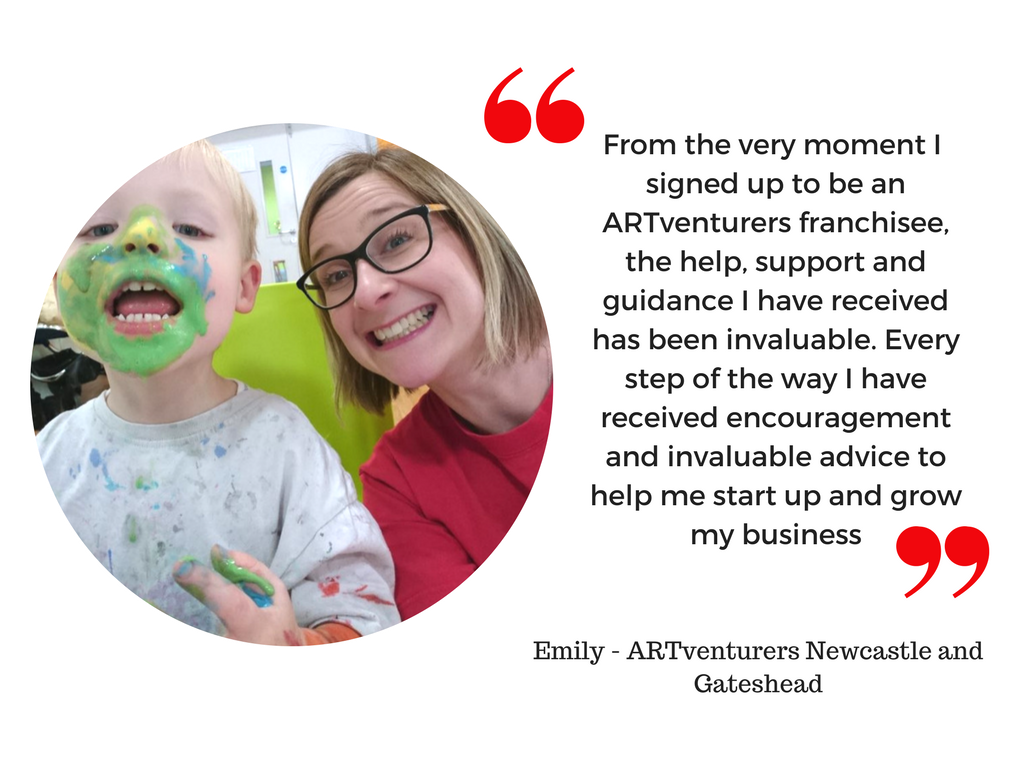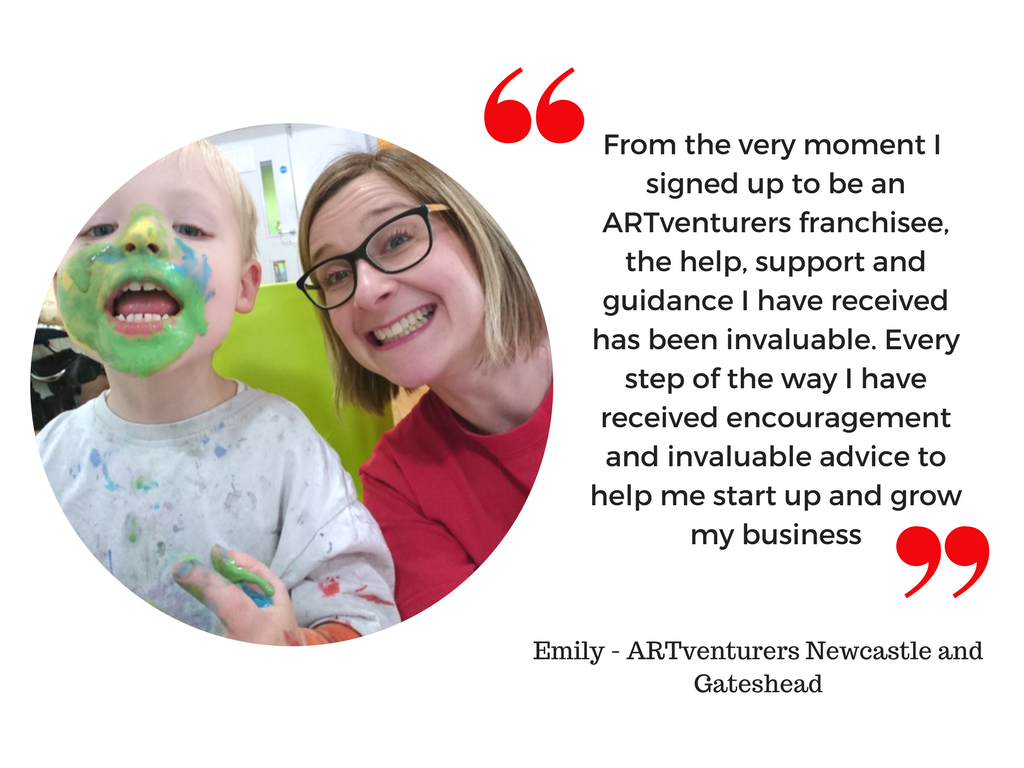 3. You can be up and running and earning money from your business quickly
One of the most important things when you're starting any business is to start earning some money from it as soon as possible. Joining a baby and toddler franchise with ARTventurers, all of the hard work has been done for you. We train you how to run your business, we set up your website presence and online booking systems, make sure all of the policies and procedures are in place, provide kit and equipment, sort your marketing materials, plan your sessions…….so you can get to grips quickly with running your business, welcome your first customers through the door and start to grow!
4. You're joining a multi award winning brand
ARTventurers has won a number of significant industry awards over the years, including Best Baby/Toddler Development Activity 2017, Best Preschool Activity 2017 and Best Preschool Activity 2018 in the Whats On 4 Little Ones Awards in 2017 and 2018. We're also fully accredited members of the Children's Activities Association. That all helps to give our parent customers peace of mind.
5. You're also joining a multi award winning franchise team
As well as winning lots of awards for our classes, we've also won awards for our franchise package. We were named Most Supportive Franchisor and Overall Top Franchise 2017 in the Working Mums Top Franchise Awards and I was named personally as Woman Franchisor of the Year 2018 in the EWIF Awards. We have quite a "different" approach to franchising at ARTventurers which works well for us and the team (see below!) and I think that's why we've been recognised with so many awards!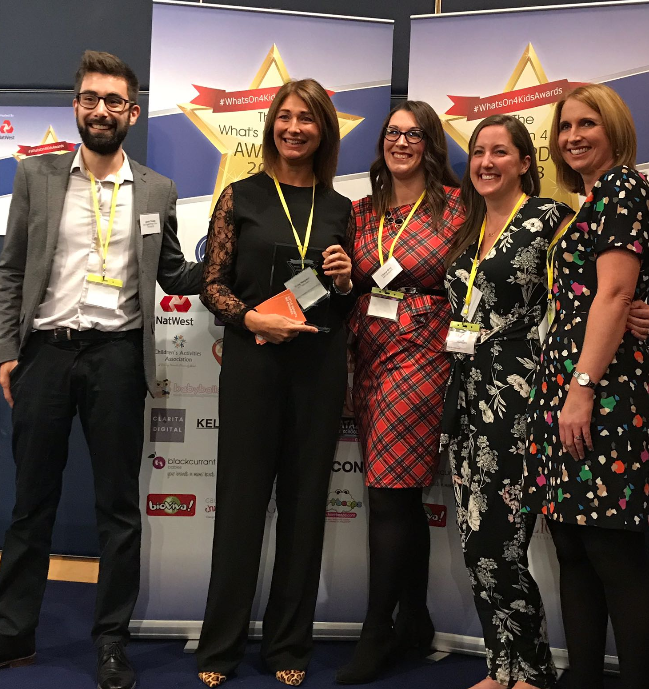 6. Our franchise package is straightforward and transparent
When we developed the franchise package I wanted it to be as straightforward as possible. So we operate on a fixed monthly fee basis (no percentages of turnover here!) and there are no other sneaky charges. It keeps it simple for us and our franchisees.
7. Our franchise opportunity values our franchisees individuality and creativity
We're a creative business – all about inspiring our little artists creativity through art and play. So when I franchised the business, this was a challenge as franchises by their usual nature are very prescriptive and rigid. But we've found a way that suits us and which enables our franchisees to bring some of their own creative ideas into the sessions – we have a very collaborative approach to working and sharing ideas. I think that's one of the reasons why we have such a high franchisee retention rate.
8. You have support and advice available throughout your business journey
I always say that buying a franchise is no guarantee of business success. But your chances of long term success are much higher with an experienced team behind you to give you advice and support every step of the way. We've been working in this industry for many years now – we've made all of the expensive and time consuming mistakes! We give our franchisees support and guidance at every stage of their business journey with us.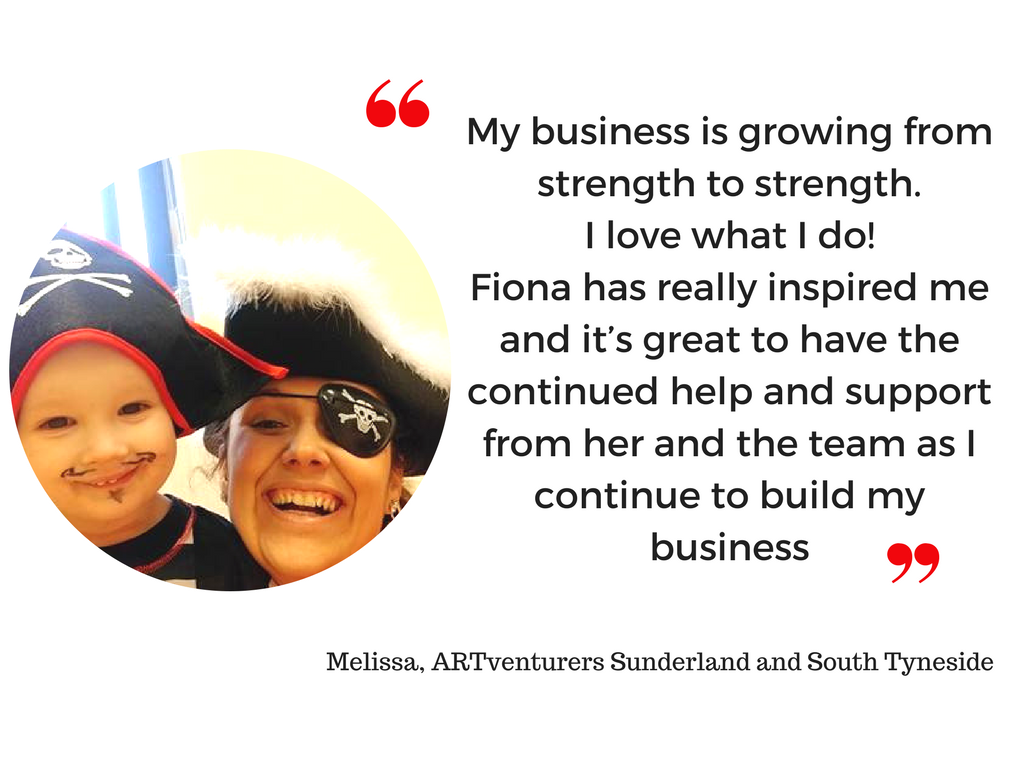 9. You're joining a fabulous and supportive family of franchisees
You honestly can't put a value on having a team around you who are all working towards the same goals – people to share advice with, swap ideas, laugh (and sometimes cry!) with! I might be biased, but our ARTventurers team are the best!
10. It's fun
You might be having the worst day in the world, but as soon as the class or party starts and you're surrounded by a gang of crazy toddlers, you can't fail to smile! We're lucky to have a role which allows us to share so many special moments with the children and their grown ups who attend our classes, events and parties each week and to be a real part of their childhood as well as aiding their learning and development through art and play!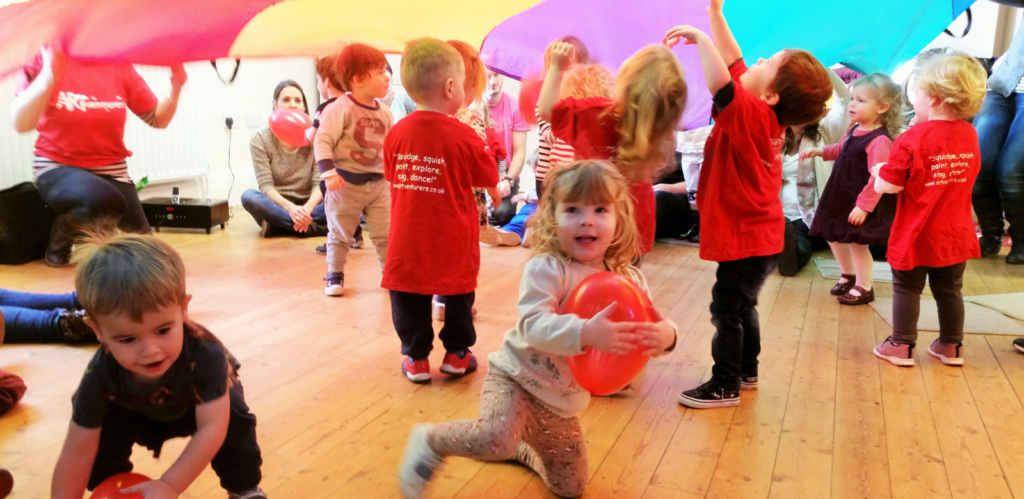 If you'd like to find out more about joining the ARTventurers Team and launching your own baby and toddler franchise business in your local area then click HERE to download a copy of our free franchise information pack!