Frequently Asked Questions
When you are thinking about joining any business as a franchisee, there will be LOTS of questions flying around in your head. Here are some of the most common questions we are asked at an initial enquiry stage
What is a franchise?
A franchise is effectively a "business in a box". When you invest in a franchise business you should receive pretty much everything that you need in terms of equipment, marketing resources, advice, support and training to get your business up and running and earning money quickly. You also should receive ongoing support and training to help you to build and grow your business.
You can find out more about what a franchise is in this article written by our founder and MD Fiona Simpson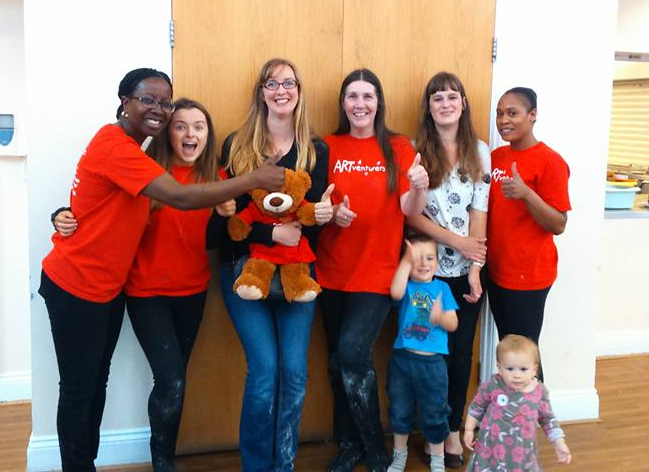 Do I need to invest money to become a franchisee?
Yes. Buying a franchise is like buying or starting any new business and requires a capital investment. You can find out more information about the cost of an ARTventurers franchise, our transparent pricing structure and what's included in our award winning franchise package by requesting a copy of our ARTventurers Franchise Information Pack.
For potential franchisees who don't have access to immediate capital, we can put you in touch with an organisation who will offer government backed start up loans and support to ARTventurers franchisees, subject to eligibility and criteria
What makes an ideal franchisee?
When selecting franchisees to join the ARTventurers Team, we are looking for creative, energetic and enthusiastic individuals who have a passion for working with children. An ARTventurers franchisee will also be ambitious with the drive and commitment to build and grow their own business with our support and backing. It's also important that our franchisees are team players as we have very much a collaborative and team focused approach within the business.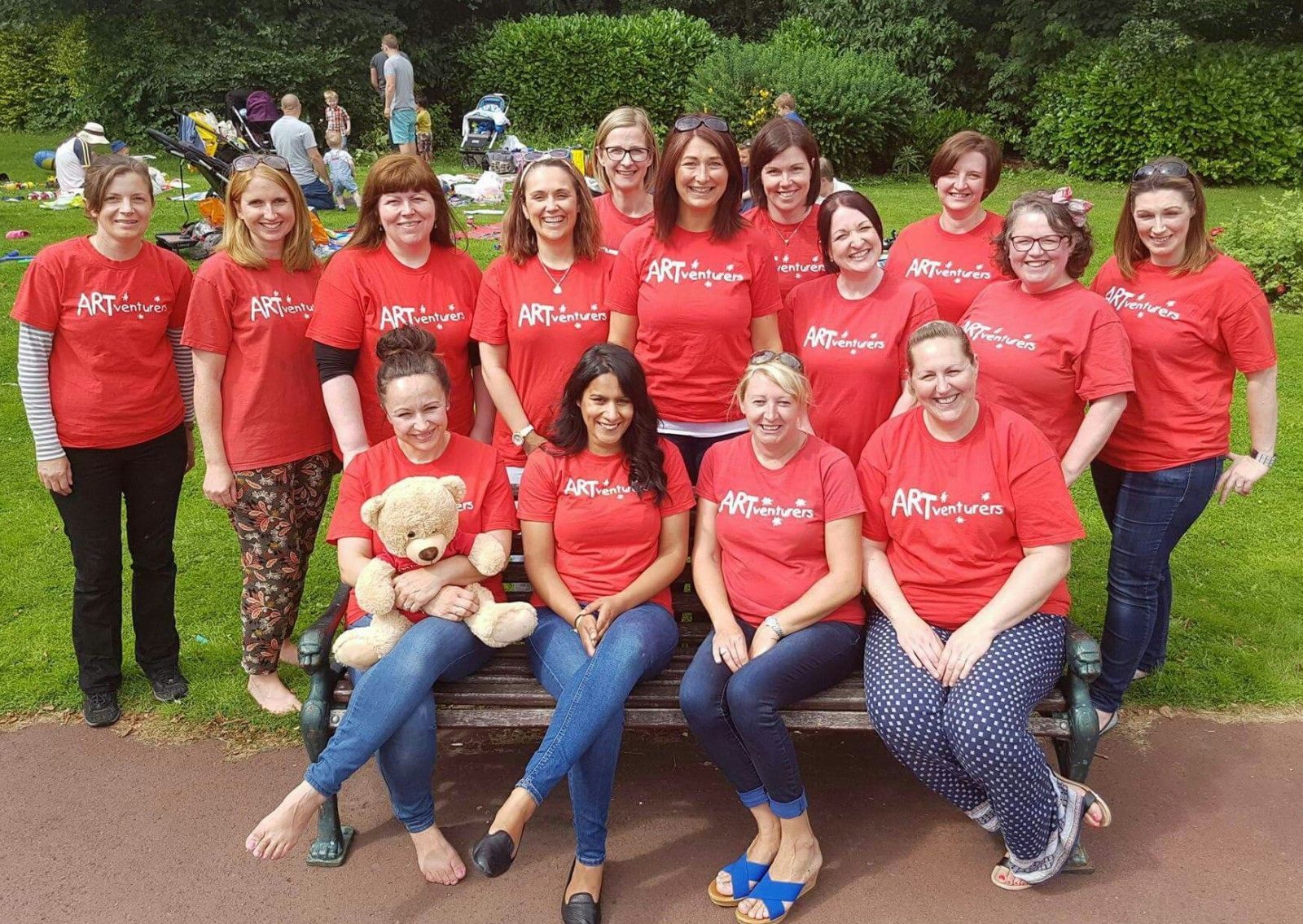 How much can I earn as a franchisee?
As a franchisee running your own ARTventurers business, or any other franchise business, you are self employed and no one can give any guarantees as to income. The amount of money that you can earn from your business will largely depend on the hours you choose to work and the time and effort put into the business. The ARTventurers Franchise Information Pack will give you information about potential earnings in Years 1, 2 and 3 of the franchise and during an arranged Franchise Visit (see below) we go through a full set of financial forecasts with any potential franchisee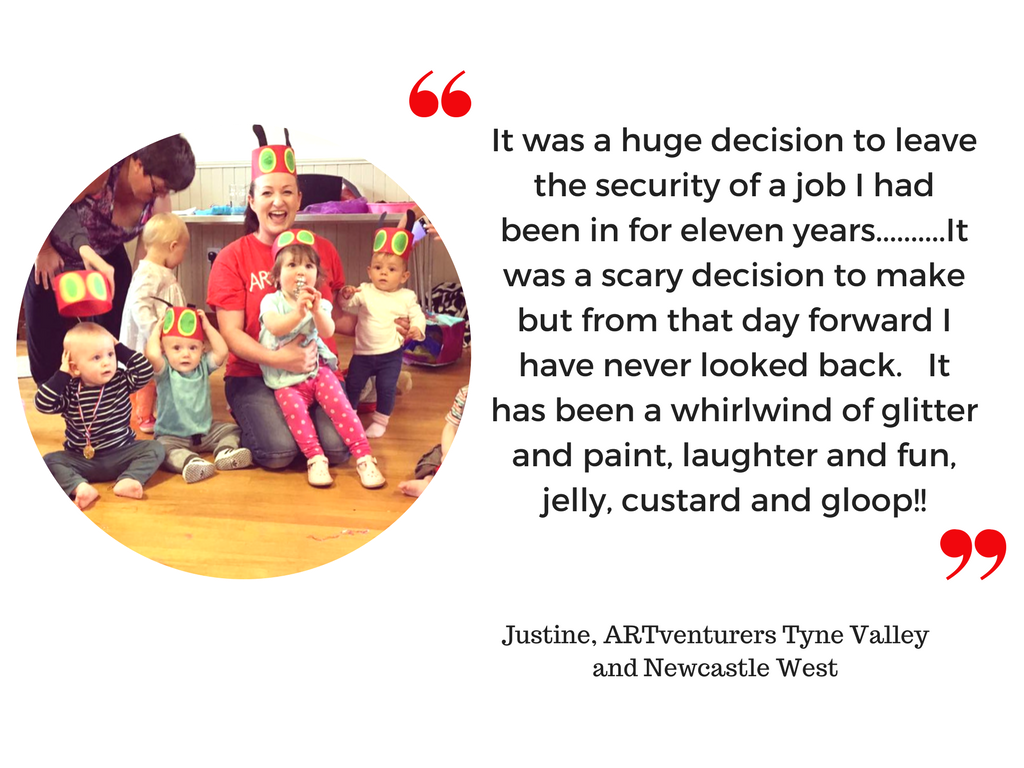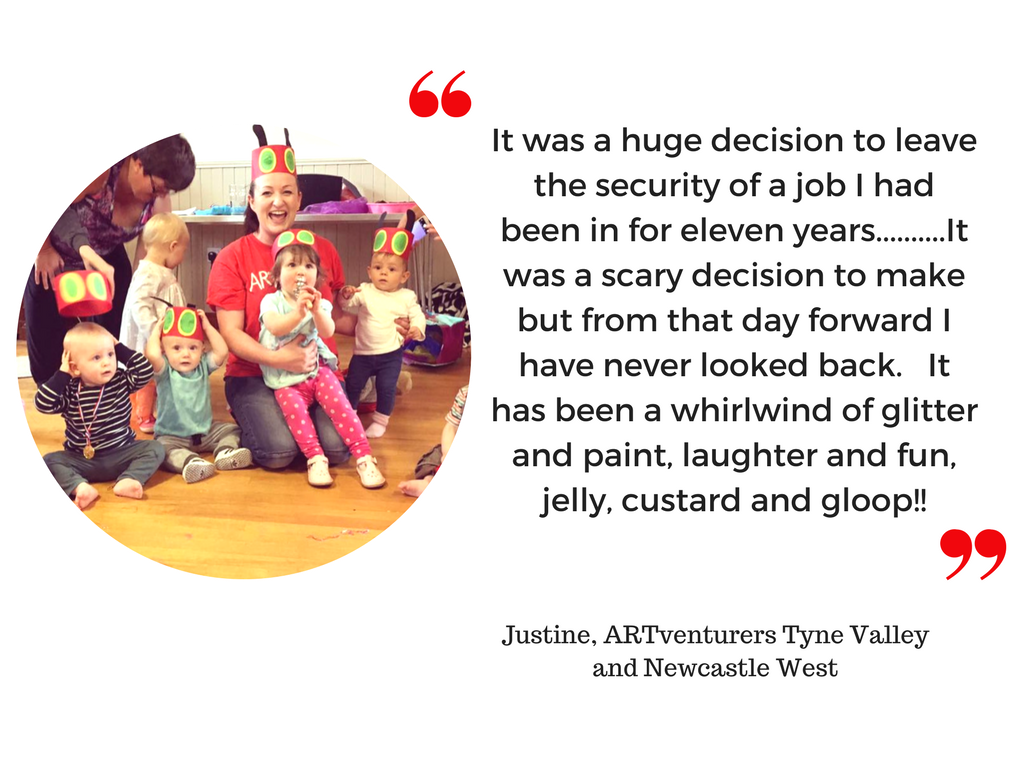 Who determines how many hours or days a week I work as a franchisee?
The simple answer to this is YOU! The ARTventurers franchise package has been specifically designed to be flexible and family friendly – the majority of our franchisees are parents looking to build and grow their franchise business around family life.
Unlike many other franchises, we do not set any minimum or maximum number of hours/sessions our franchisees can or must run a week – we help our franchisees to grow businesses around their other commitments.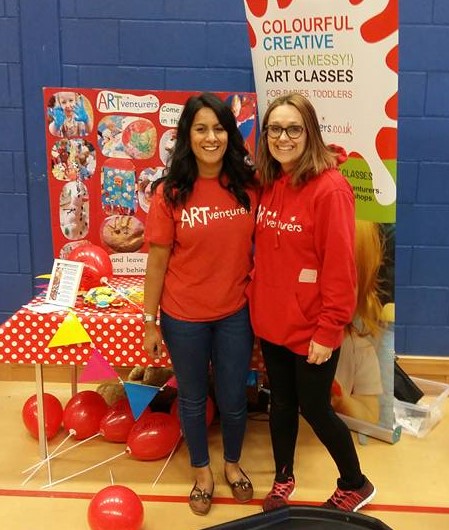 Are you members of any relevant franchise or industry organisations?
ARTventurers is a member of EWIF – Encouraging Women into Franchising. We are also fully accredited Gold members of the Childrens Activity Association, an organisation committed to improving and maintaining high standards in the children's activity sector and giving parents peace of mind
In 2017, ARTventurers won two major franchise awards – Overall Top Franchise 2017 and Most Supportive Franchisor 2017 in the Working Mums Top Franchise Awards.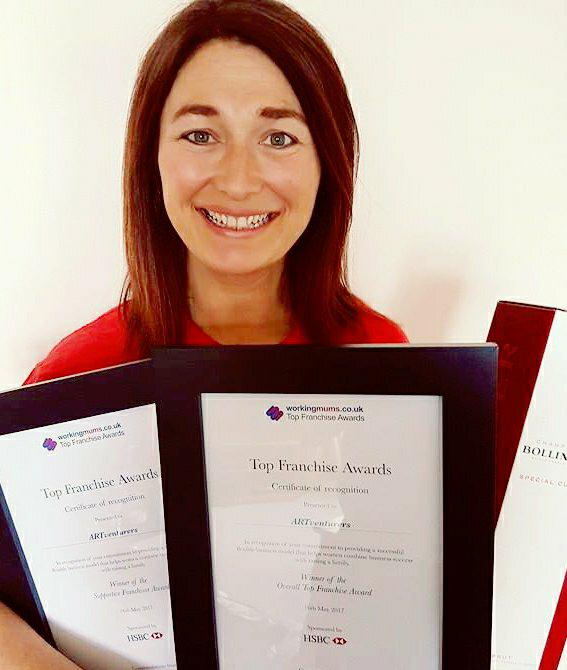 If I am interested in finding out more about becoming an ARTventurers franchisee, what are the next steps?
The first step for anyone who is interested in finding out more about our award winning franchise opportunities is to request a copy of our ARTventurers Franchise Information Pack. This contains lots of information about our franchise package and should answer many of your initial questions.
Once you've read through the information pack you can book in for a franchise chat with us – this is our chance to find out a bit more about YOU, why you think you'd be a great fit for our team and for you to ask us any specific questions you might have.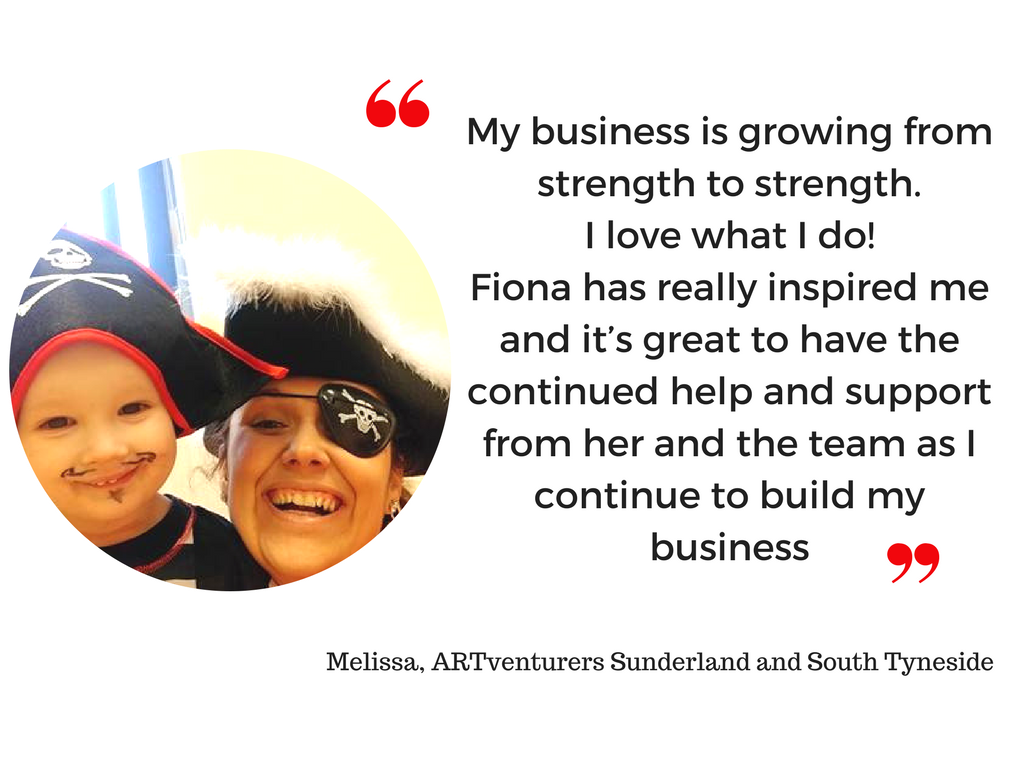 After that, if we think that you could be our next ARTventurers Franchisee then we'll invite you for a Franchise Visit. This can take place on a one to one basis near to our Head Office in the north east, or at a Franchise Discovery Day if we have one coming up (we run these two or three times a year in different locations). A Franchise Visit is our opportunity to meet you in person, for you to take place in some ARTventurers classes and for us to go through the full package and financial information in detail with you. You'll also get to meet an chat with a real life ARTventurers Franchisee!
To take the first step on your ARTventurers journey and join our award winning team, click the button below to request a copy of our Franchise Information Pack!